SERVICES
We are a dedicated team and work collaboratively with our clients to identify needs. Our goal is to simplify your business from a technological perspective, so that you can focus on what matters most.
Network Security
• Firewall Setup & Configuration
• Remote Threat Monitoring
• Intrusion Prevention System
• Wireless Network Management
• Antivirus and Malware Protection
System Administration
• Managed Services
• Windows Server Platform
• Domain Configuration
• Active Directory Services
• Exchange Email Support
• Patch Management
Network Management
• Performance Monitoring
• Design & Architecture
• Diagnostics & Analysis
• Network Access Policies
• VPN Deployment
Virtualization
• Virtual Environment Design
• Assessment & Deployment
• Physical to Virtual Conversion
• Virtual Network Optimization
ONLINE SECURITY STATISTICS
Last year, security incidents caused downtime of more than 8 hours for 31% of impacted organizations
33% of companies do not have a written information security policy
44% of computer users were subjected to at least one web attack over the year
87% of all threats comes from web browsers and Oracle's Java
There are more than 200 new viruses discovered each month
Corporate downtime due to cyber crime is reported to be about 424,000 in 2014
Last year, the average loss per company in the US due to cyber-crime was $12.7 million
40 million credit and debit card numbers were stolen from Target between November 27, 2013 and December 15, 2013
In 2013, cyber-crime cost an estimated $398 billion in time wasted and direct cash losses.
820 million records were breached in 2013
"ANYKEY EXCEEDED ALL OF OUR EXPECTATIONS… THEIR PARTNERSHIP IS VITAL TO OUR BUSINESS"
GARY T.
CEO OF PYLO.COM
AnyKey Consulting was instrumental in bringing together the systems environment, supporting the infrastructure and ensuring unified stability of Pylo during its inception to the present.
Through a combination of strategic planning, hands-on solutions and remote support, we have ensured maximum up-time while enabling Pylo.com to seamlessly carry out their operations.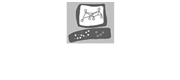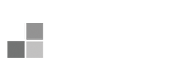 CONTACT US
To learn more about our service offerings and industry expertise or to have an AnyKey Consulting professional contact you directly, please complete the fields below.
© 2023 ANYKEY CONSULTING. ALL RIGHTS RESERVED